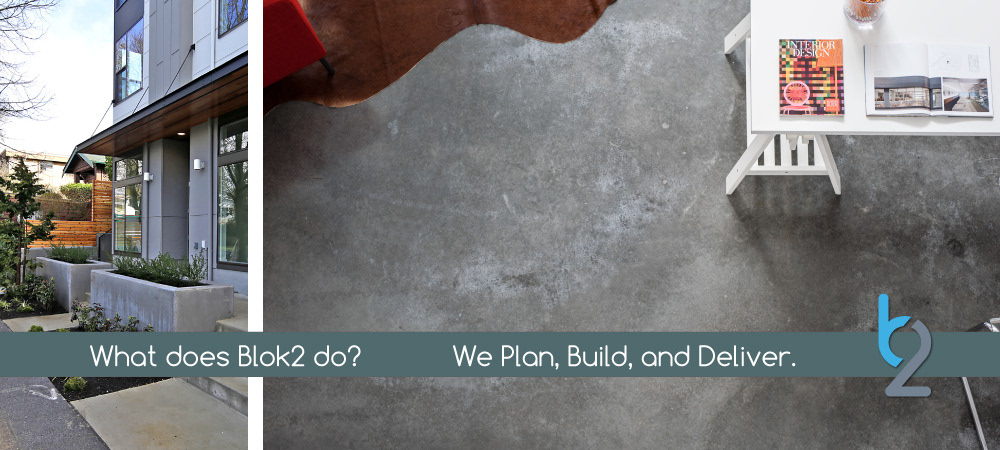 Dotting Seattle are a growing number of Blok2 homes, built with quality materials, by skilled hands and utilizing best building practices.

We've been building in Seattle for over 20 years. In that period we've learned one very important thing - Take the time to follow the road less traveled. With that being said, you'll notice in our projects unique designs, stand-out materials and additional features like custom kitchens and unique bathrooms that require a second look. 

And then there's quality. Though many claim to practice it, we own it, and quality shows itself in the details and the well-built homes we build from the ground up. What's more is that we will frequently take the time to visit our past projects, just to make sure our work is standing the test of time, and that our clients are as happy today as we were when we cleaned the last window, and handed over the keys.